Hi. For the past year or so now (perhaps longer) I have been getting a rash on my face after my facial hair grows out for a few days. It used to not bother me until I had perhaps a week of hair growth or more, but now it seems to bother me after just a few days.
Although the hair will cover it, I can start to see red patches develop on my face. They are itchy patches, almost entirely flat, and red in color. I have uploaded four pictures of the problem here (though please note these are what it looks like AFTER I shave the hair off):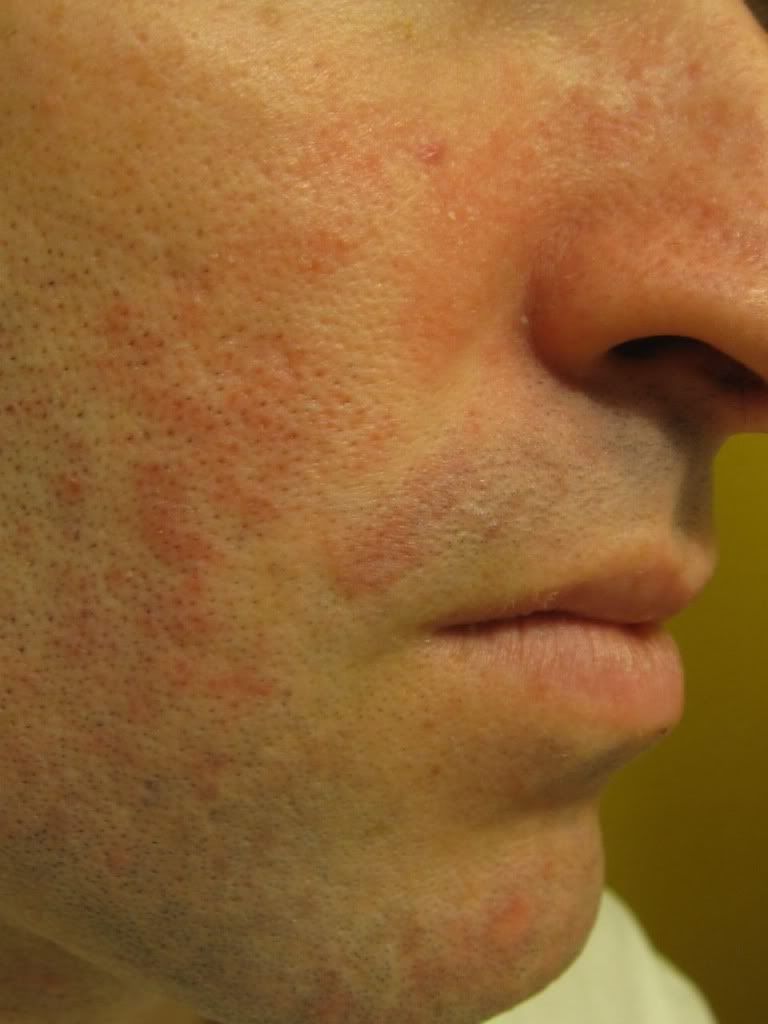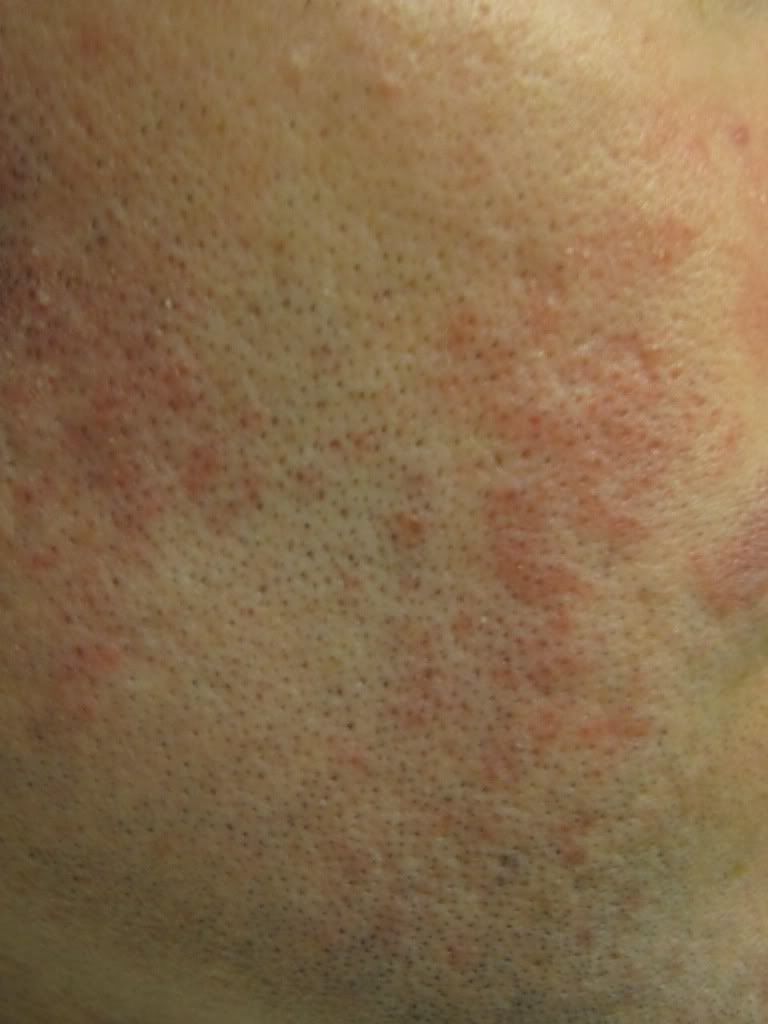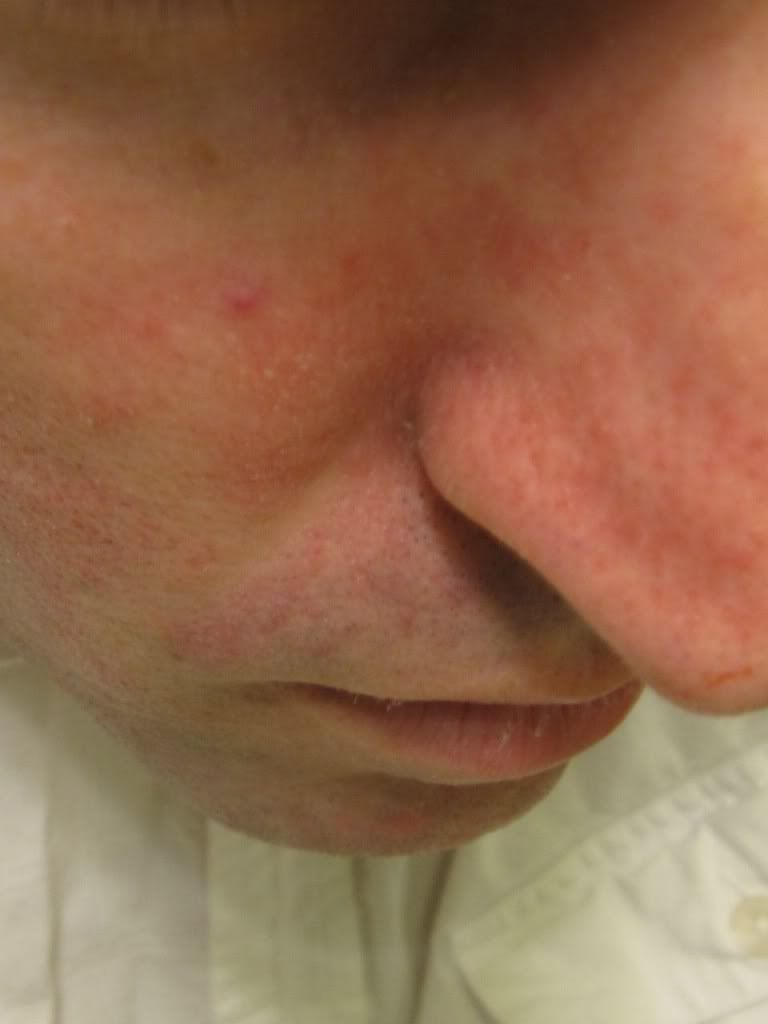 The day that I shave it will usually look awful (per the above pics), but the next day it almost entirely will disappear. I've also noticed a similar type of look/sensation towards the top of my forehead just under my hair. I thought at first that was some type of dandruff, but it appears to be the same thing that is appearing on my face.
The facial rash seems to appear mostly on my cheeks, my outer upper lip, my forehead (just between and above my eyes), and my chin. I don't know if it could be related or not, but the area around my nose has been getting very dry and flaky over the past year or so also.
Can anybody identify what this skin problem is, what it might be caused from, and potential ways to rid myself of it?
I am a white male 32 years old. I am relatively healthy, remain physically fit, drink lots of water, eat a pretty good diet (no fast food, very seldom greasy or fried food, lots of salads, etc).
It is becoming a horrible nuisance to me both aesthetically and in sensation. Any help would be greatly appreciated.